TIPSY GOLF
RAISE YOUR GOLF CLUBS AND WINE GLASSES
IN GERMANY!
Germany has more to offer than beer and Oktoberfest.
In the middle of Germany you'll find fascinating golf courses with wonderful nature and "tipsy", lively (wine) culture.
A week of 4 golf courses
and 4 vineyards
We will take you to beautiful golf courses and cozy vineyards with exclusive wines and tasty food.
You stay at a great located  ****hotel with excellent service. Green fees and transportation to and from the places are included in the price.
GOLF

 and

WINE



in Mainfranken
A unique combination.
Würzburg
Unterfranken or Mainfranken is located in the northwestern part of Bavaria / Germany. The river Main flows through the district. The municipal seat is Würzburg, which has a number of sights to offer such as the impressive bishop's castle. "The Residenz" (http://www.residenz-wuerzburg.de) in Baroque style with associated castle gardens has since 1981 been on UNESCO's list of world heritage sites.
The city is the starting point for the tourist road "The romantic road" that ends in Füssen, surrounded by vineyards and fascinating nature.
Just one hour's drive from Frankfurt a.M. Airport you will find one of the world's best white wine districts. Not very common in the USA, but definitely an exciting destination for golfers and wine lovers who like to combine our wonderful sports with great food, wonderful golf courses and wine culture.
Amazing golf courses
Starting from Würzburg, we will bring you within max. one hour drive to four different unique golf courses where there are amazing training facilities. The selection is large; we have at least 10 places within this range. Tipsy Golf is for all types of players, regardless of level. The teaching will be tailored to your level and it will definitely be a lot to take home. We have flexible travel times and English-speaking pros with years of experience and broad skills that will support you becoming a better golfer.
About
US
BERIT & JOCHEM
We are a Norwegian-German married couple living in Würzburg and mildly hooked on golf. We have not played for very long, but the passion for the game and its lifestyle grew quickly. So, it did not take long before we began to plan how to combine work and golfing.
Jochem is a manager in the wine industry and Berit has extensive experience as an entrepreneur in the tourism industry.
THE IDEA
We love to plan vacations centered around golf. It is exciting to experience new golf courses and places, especially when there are opportunities to combine (wine) culture, golf and gastronomy. Our conclusion is that we should connect with other wine-interested golfers to share the best Germany has to offer.
GOLF, WINE & CULTURE
Würzburg and its surroundings have everything you need for a "tipsy" golf trip:
Great golf courses

Lovely nature

Visits and wine tastings

 

at various wine producers

Excursions to wine festivals or other sights

Traditional restaurants, cooking events etc.

English-speaking tour guides
ORDER
Information and booking of travel is best done by e-mail to kontakt@tipsy-golf.com. We can provide you with detailed information about everything that interests you regarding the trip. The organizer is www.excellent-golf.com.
ACCOMODATION
Package includes 7 days (one week) stay in double room with breakfast and half board. The rooms are 4 star quality. Contact us for further information.
GOLF
5 green fees are included during your stay – depending on which travel package you have chosen. In order for you to be sure to play, we have pre-ordered start times if necessary. These times can be changed at the destination – no later than the day before playing, and based upon availability. Should there be available time earlier in the day, you have the right to change the day before.
CAR HIRE
Of course, you have all the opportunities to get to know the local culture. We would like to book a rental car so you can travel on your own – whether you want it for a day or a week. Car hire is booked at the airport or in Würzburg, and returned back where it has been picked up.
TRANSPORTATION
Those on a group holiday with Tipsy Golf usually travel with the same flight from USA to Frankfurt a.M. / Germany. Of course you can buy a flight ticket through us, but you can also arrange the flight on your own.
AIRPORT TRANSFER
If you travel on the same days and at the same times as we use for our weekends, you can get transport from and to the airport. Contact us for further information.
SERVICES
In Würzburg there are English speaking staff, who will arrange golf competitions, excursions, etc. and make sure your stay is as enjoyable as possible. Do not hesitate to contact the staff if there is a need for special arrangements.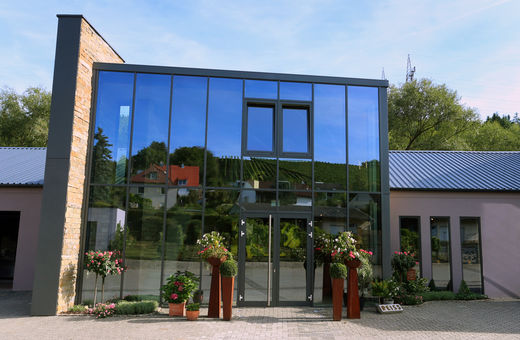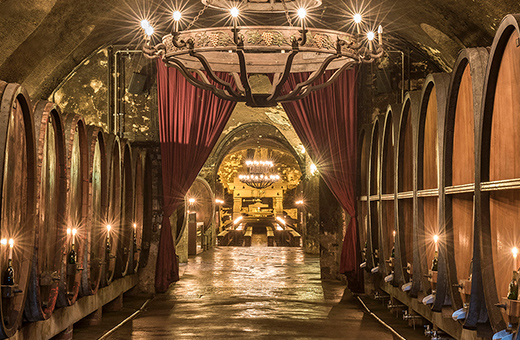 The innovative family winery in Würzburg-Unterdürrbach is run by Christian and Martina Reiss. The presentation of elegant and modern wines from classic grape varieties – with the Silvaner as a parade variety – is their focus. Also of "new" ways of wine making such as the fermentation of mash or the maturation in amphorae one is enthusiastic and transmits these emotions in the glass to the customers.
STAATLICHER HOFKELLER WÜRZBURG
Historic ambience and modern wine culture – perceptible and experienced harmonize these apparent opposites in the Staatl. Hofkeller Würzburg. With its history, the Staatliche Hofkeller is one of the oldest wineries in the world. The vineyard property scattered throughout the Franconian wine country remains unique, attractive and exciting – an image of the proverbial "Franconian variety".
YOU WANT MORE

INFORMATION
We are happy to contact you!